Want free, on-demand educational video content about topics ranging from how to measure results to how to maintain employee wellbeing? Check out Star Staffing's Webinars and learn along with us. 
---
When you think of wineries and the wine tasting experience, diversity probably isn't the first thing that comes to mind. 
Traditionally, there is a lack of diversity present in the wine industry management sector: few wine and alcohol brands are minority-led. More often than not, brand owners and  leadership in the alcohol beverage industry is white, male, and… well actually that's it.
The racial disparity in wine and alcohol isn't new. Black people, other people of color (POC), and women have helped build the alcohol industry in the U.S… and it's still taking some time for them to be fairly represented and invited to equal seats at the table.
Let's explore wine industry inequality in greater depth, see who's doing something about it, and how you can help too.
In this article, we'll cover:
There's Little to No Diversity in the Wine Industry
Why Isn't There Diversity in Winemaking?
Diversity-First Wine Organizations 
How You Can Support Equality in the Wine Industry
There's Little to No Diversity in the Wine Industry
According to a Women Winemakers of California and Beyond Organization study in 2020, "only 14% of all 4,200+ bonded wineries in California report a woman as their lead winemaker." 
Statistics are even more sobering for Black people in the wine industry. 
Winemaker Phil Long, president of the Association of African American Vintners (AAAV) and owner of Longevity winery in the California Bay Area's Livermore Valley, estimates that "about .1 percent of all winemakers in the U.S. are Black." But wait, aren't there a lot of wineries in the U.S.? What about Napa and Sonoma county, California? 
Yes, there are more than 8,000 wineries in the U.S. and only about .1 percent of its winemakers are Black.
Let that sink in.
The stats are unfathomable for a person who is both Black AND a woman. Only a fraction of U.S. winemakers are black female winemakers. In early 2021, a former Miss USA winner, Nana Meriwether, became one of the few Black female winemakers in the U.S., increasing the odds ever so slightly. 
Why Isn't There Diversity in Winemaking?
Traditionally, diversity in wine isn't a key focus. Three factors stand out as the main contributors here: a lack of familiarity, inclusivity, and opportunity hamper strides to equality in this sector.
Not Culturally-Ingrained
It could be that wine isn't a major part of culture and history for many minority members.
Ntsiki Byela, South Africa's first Black female winemaker, says, "Wine is not a big part of Black history." 
Knowing this, a collaboration with Napa's Helen Keplinger, set up by Mika Bulmash of U.S. importer Wine for the World, gave her the funds to start her own winery, Aslina.
Non-Inclusive Marketing
Although there is a recent surge of millennials buying up all the wine, we can still see that the market share is majorly a more mature audience and thus, marketing strategies are more akin to market to those demographics.
Further, wine marketing strategies more frequently than not, alienate minorities.
Julia Coney, a Black winemaker in Washington, explains, "One of the problems is that most wine is not marketed to people who look like us. We have to change the perception of what a wine drinker looks like."
Lack of Opportunities
It's common knowledge that starting up any business, especially a wine business, isn't cheap. The Washington Post points out that:
"A major entry obstacle for people of color interested in the wine profession is money. It is expensive to learn about wine, from tasting rare, famous bottlings to taking classes for professional certifications. Aspiring winemakers and other wine professionals build their résumés by traveling the world and working harvests in France and elsewhere. Opportunity comes with money."
Enough said.
Diversity-First Wine Organizations
As a response to the ethnic and gender inequalities in winemaking and alcohol management, here are some superstar organizations and communities aiming to combat a traditionally non-inclusive industry. 
The Association of African American Vintners
The Association of African American Vintners (AAAV) Wine Business Scholarship serves to build diversity in the wine industry and bring awareness to present-day Black winemakers while providing financial assistance to a student who demonstrates professional goals in the industry. The scholarship award is for $5,000 to help with the student's tuition.
McBride Sisters SheCan Professional Development Fund
As Black women in the wine industry, Robin and Andréa McBride are no strangers to the hurdles that women—specifically women of color—must jump over to be successful. They have made it their mission to lead by example and support the professional development of Black women in the wine industry and beyond by founding the SheCan Professional Development Fund, a grant program that supports women financially and professionally.
Wine Unify 
Founded by industry veterans DLynn Proctor, Martin R. Reyes MW, and Mary Margaret McCamic MW, Wine Unify seeks to increase diversity through education. The initiatives center on the Wine & Spirit Education Trust (WSET), which offers globally recognized wine qualifications. Wine Unify offers awards at three levels, "Welcome, Elevate, and Amplify," and provides tuition for WSET classes, tasting kits, and networking opportunities.
Black Wine Professionals 
Black Wine Professionals was established by wine writer Julia Coney to be a database of writers, speakers, educators, sommeliers, retailers, importers, distributors, buyers, wine directors, and marketers. The organization also provides educational tools and mentoring and, along with Champagne Laurent-Perrier USA, recently awarded scholarships to five people to take the Wine Scholar Guild's Champagne Master-Level certification courses.
Women of the Vine and Spirits Foundation
Visibility of women in traditionally male-dominated roles and industries cannot be underestimated.
The Women of the Vine and Spirits Foundation provides scholarships for the purpose of helping women advance their careers in the food, wine, spirits, beer, and hospitality industries through education, leadership, and professional development.
The Mexican American American Vintners Association 
The Mexican American American Vintners Association is committed to celebrating wines produced by Latino vintners, providing educational scholarships to Latino youth interested in pursuing a career in wine, advocating quality standards for members, and supporting the contributions of Latinos in the wine industry.
How You Can Support Equality in the Wine Industry
Although we've seen progress for women in wine and a tremendous response to equity-rights movements such as the 2020 Black Lives Matter (BLM) campaign, data shows that the wine industry still needs support in representing minorities in winemaking, most importantly people of color: especially BIPOC: Black, Indigenous, and People of Color.
There's so much work to be done, but don't let that dissuade you. 
There's still a chance that we can change these statistics. Here's what you can do to take action now:
Diversify Your Leadership
Hire women and BIPOC winemakers, buyers, marketers, and managers. The more diverse opinions you can add to your leadership, the more opportunities you have to speak to and connect with different demographics, and different markets which can lead to business success.
Partner With Local BIPOC Wineries
There are a bunch of great minority-owned wine labels out there. With the BLM movement still in everyone's hearts and minds, these brands are getting some traction. Let's make sure this isn't just a fleeting trend. 
See a full list of BIPOC-owned labels you can partner with or purchase from here.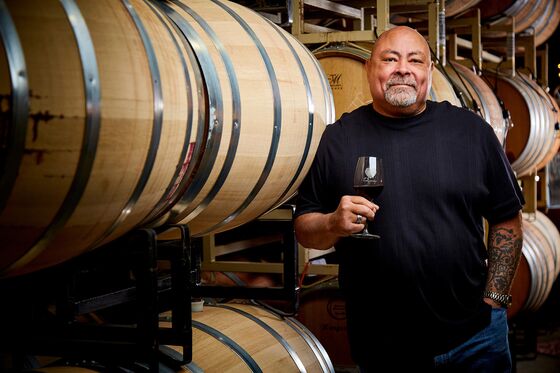 Diversify Your Workforce
Work in the wine industry? You can do your part to support minority involvement in the wine industry at all levels of your business.
Consider hiring bottlers, tasting room specialists, sommeliers, and vineyard staff from diversity-first wine industry staffing companies such as Star Staffing.
Star Staffing is proud to be a certified woman-owned, equality-powered HR resource for staffing needs in winemaking, hospitality, manufacturing, and more. Our team members represent diverse backgrounds and know how to help you succeed in creating an inclusive, open workplace meant to strengthen and empower minorities in the wine industry. Learn more about our specialty in food and wine here. Contact the best temporary employment agency in Napa, CA, at 707-265-9911 or learn more about us here: Starhr.com.
Got something interesting out of this blog? Check out how you or people you know can break into the wine industry here:
It's Harvest Season! How to Break Into the Wine Industry with the Help of Star Staffing!
Subscribe to our Star Blog and never miss a post!